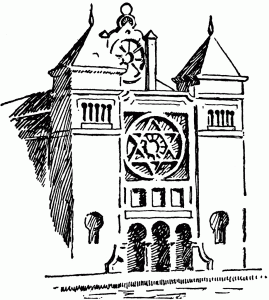 Etz Chayim Messianic Synagogue desires to establish a permanent Messianic Jewish presence in the greater Lakeland and Polk County areas. Moving towards this, an active "Building Fund" has been established to purchase a permanent Synagogue facility; a place we can all call "our" own! As we continue to be blessed, we have outgrown the current facility being leased with a local congregation. We are presently in need of office space, classrooms, nurseries, storage and fellowship areas, as well as, improved bathroom facilities.
For those committed to Etz Chayim Messianic Synagogue, you are encouraged to tithe 11-15% instead of 10% monthly, with the extra 1-5% to be a designated towards the Building Fund.  You are also encouraged to give lump sum gifts towards reaching this goal.
For friends of Etz Chayim Messianic Synagogue, you are encouraged to give donations by clicking on the link below.  The link will take you to our "Secure Online Giving" page.  Please fill out the form, apply the amount to the "Building Fund" and click the "Submit" button.  You'll then be take to the PayPal page where you can use your Debit or Credit Card.